SmartNuclide
Vision and Mission
Our vision is to be the most valuable nuclear medicine company in China, as well as a trusted leader in the world.
Bring hope to patients with the most innovative nuclear medicine diagnostic and therapeutic products.
More
Research and Development
Committed to the development, production and commercialization of diagnostic and therapeutic drugs in the field of nuclear medicine.
Product Pipeline
We have built a series of R&D pipelines for nuclear medicine drugs, including recombinant proteins, radioactive imaging agents, and radiotherapeutic drugs.
Recombinant protein
Radioisotope targeted imaging
Radioisotope targeted therapy
PD-L1/CD8+T Cell Contrast Agent
Molecular Imaging
An innovative radionuclide contrast agent drug based on single-domain antibody, real-time, non-invasive and dynamic visualization of the expression level of target targets throughout the body
PD-L1 radioactive contrast agent(SNA002)
CD8+ T cell contrast agent(SNA006)
rhTSH
Recombinant Human Thyroid Stimulating Hormone
A recombinant protein drug can safely and quickly increase the serum thyroid-stimulating hormone level in the human body, and greatly relieve the pain of thyroid cancer patients during the treatment process.
More

Suzhou Smart Nuclide Pharmaceutical Technology Company was founded in 2015, our aim is to provide innovative diagnostic and therapeutic radiopharmaceuticals for patients around the world. Our products focus on thyroid cancer, precision radioactive imaging and targeted radioligand therapy. Since its foundation, Smart Nuclide has raised over 200 million yuan with four rounds of venture capital investment.
In Smart Nuclide, we build several technology platforms focusing on the discovery, R&D, and production of radiopharmaceuticals based on single-domain antibody, with independent intellectual property rights...
More
R&D and Science
We have industry-leading four platform technologies integrating nanobodies and nuclide labeling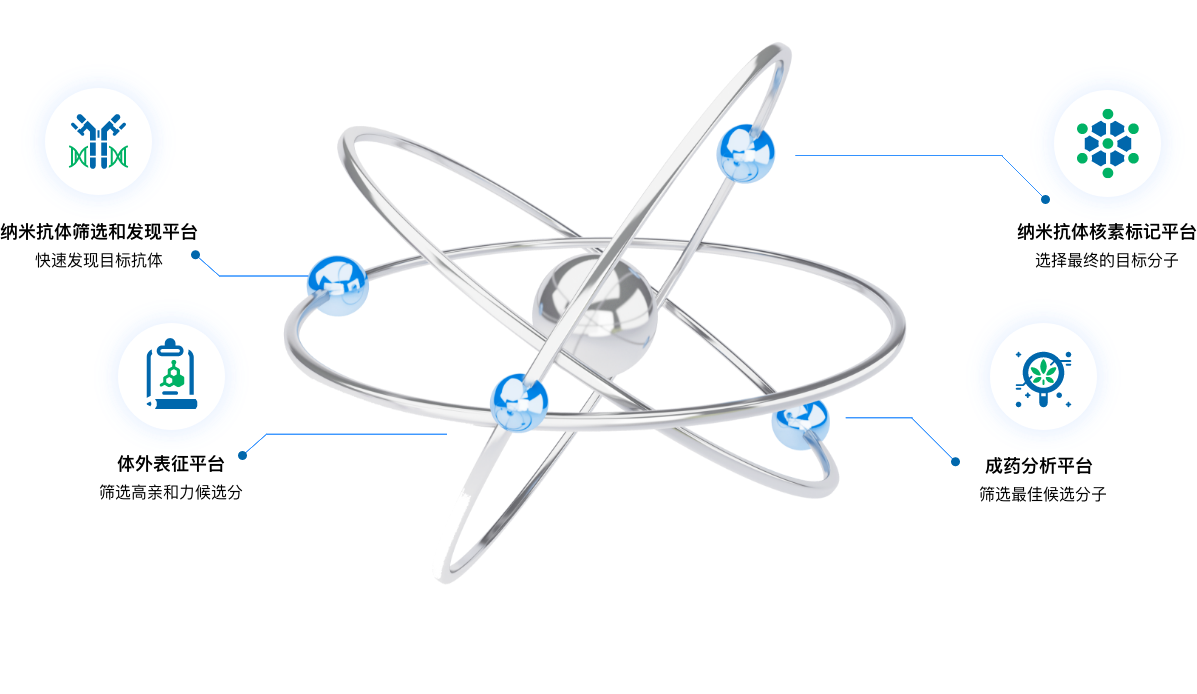 Research Literature
Our R&D team has published many research papers in influential journals.Several SNA002 related research results have been recognized in the Journal of Nuclear Medicine, the highest-level journal of nuclear medicine.
Partners
We are adhering to the concept of innovation and strengthening cooperation with universities, research institutes and hospitals , with a view to providing patients with the most innovative diagnostic and therapeutic products. At present, we have established cooperation with a number of institutions.